Towards a holistic athletic formation
As part of its development programme and mission to drive the local athletic scene forward, Savio Athletics Club teamed up with Mario Bonello and Genz Dapi, who apart from being experienced coaches and former athletes, are also IAAF (International Association of Athletics Federations) qualified lecturers. Months of preparation led to the first successful seminar in a series of 'master-classes'. Held at Savio College on the 28th January 2017, the first IAAF coaching standard training session consisted of practical sessions followed by theoretical discussions on various track and field disciplines.
"Ever since its inception, Savio Athletics Club embraced the idea of adopting a knowledge sharing culture about athletic disciplines to be able to give the best opportunity for anyone in Malta and Gozo willing to fulfil their potential either as athletes or mentors. This season the Club's committee agreed to put this idea into action by starting with this intensive seminar delivered by truly knowledgeable people and, most importantly, based on IAAF coaching course material", remarked Club President, Matthew Croker who also extended an invite to all those passionate about the sport to join in. "Upbringing of good quality coaches is as important for athletics as upbringing of talented athletes. Coaching is indeed a vocation, that's why good coaches are a very rare breed. Relying on sheer chance when it comes to recruiting coaches is extremely risky – and not worth a try. That's why we're going for a long-term approach."
Commenting shortly after the first session Croker extended an invite to "all those who are passionate about athletics or willing to acquire in-depth knowledge" to join in and be sure not to miss on such a unique opportunity. "Informal learning techniques allow attendees to benefit from expert tips and realistic advice – something to cherish, benefit from and, eventually, share among other peer athletes – an investment worth making!" he concluded.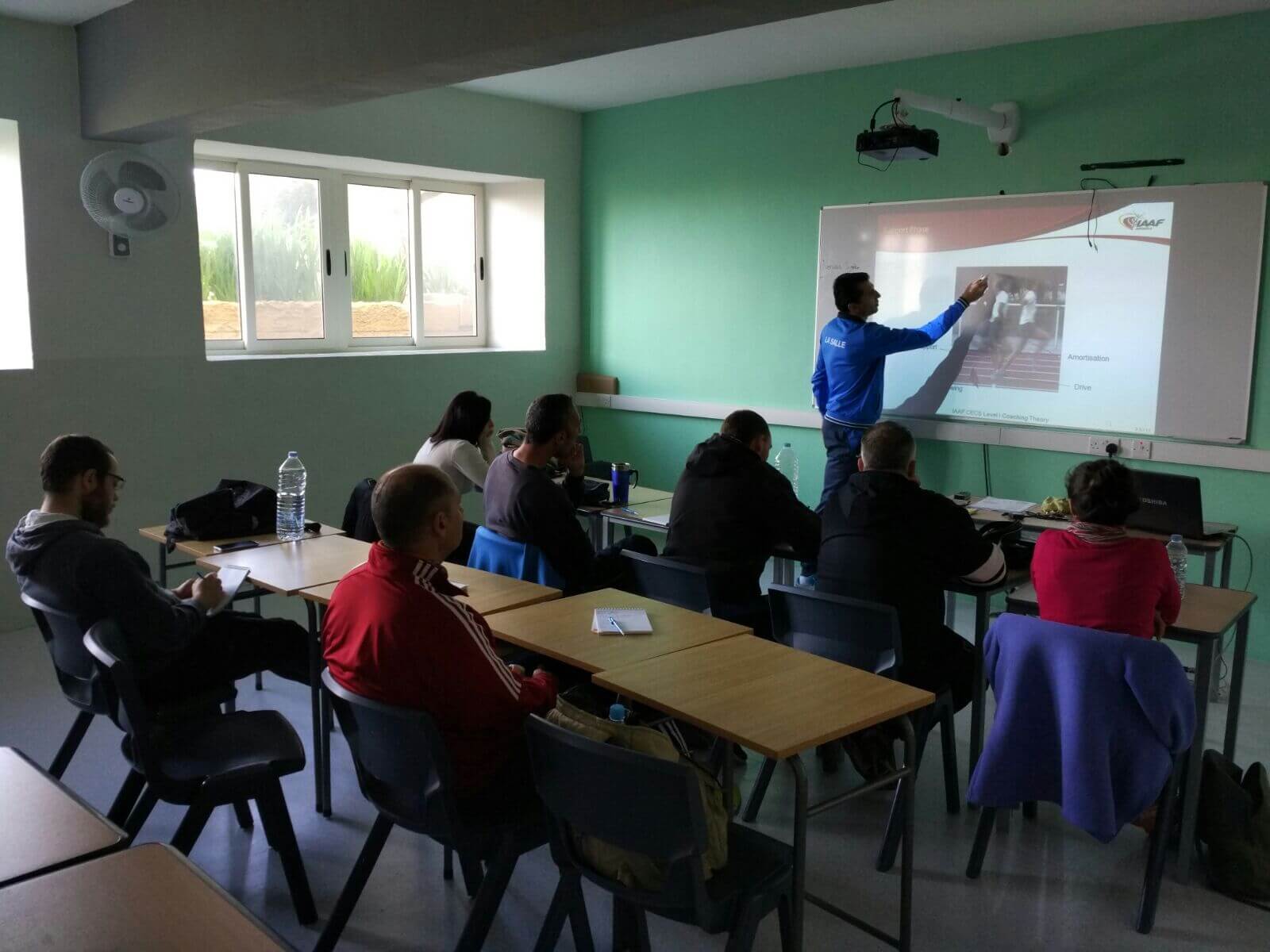 ---
Interested? Get in touch with us on savio-ac-committee@googlegroups.com